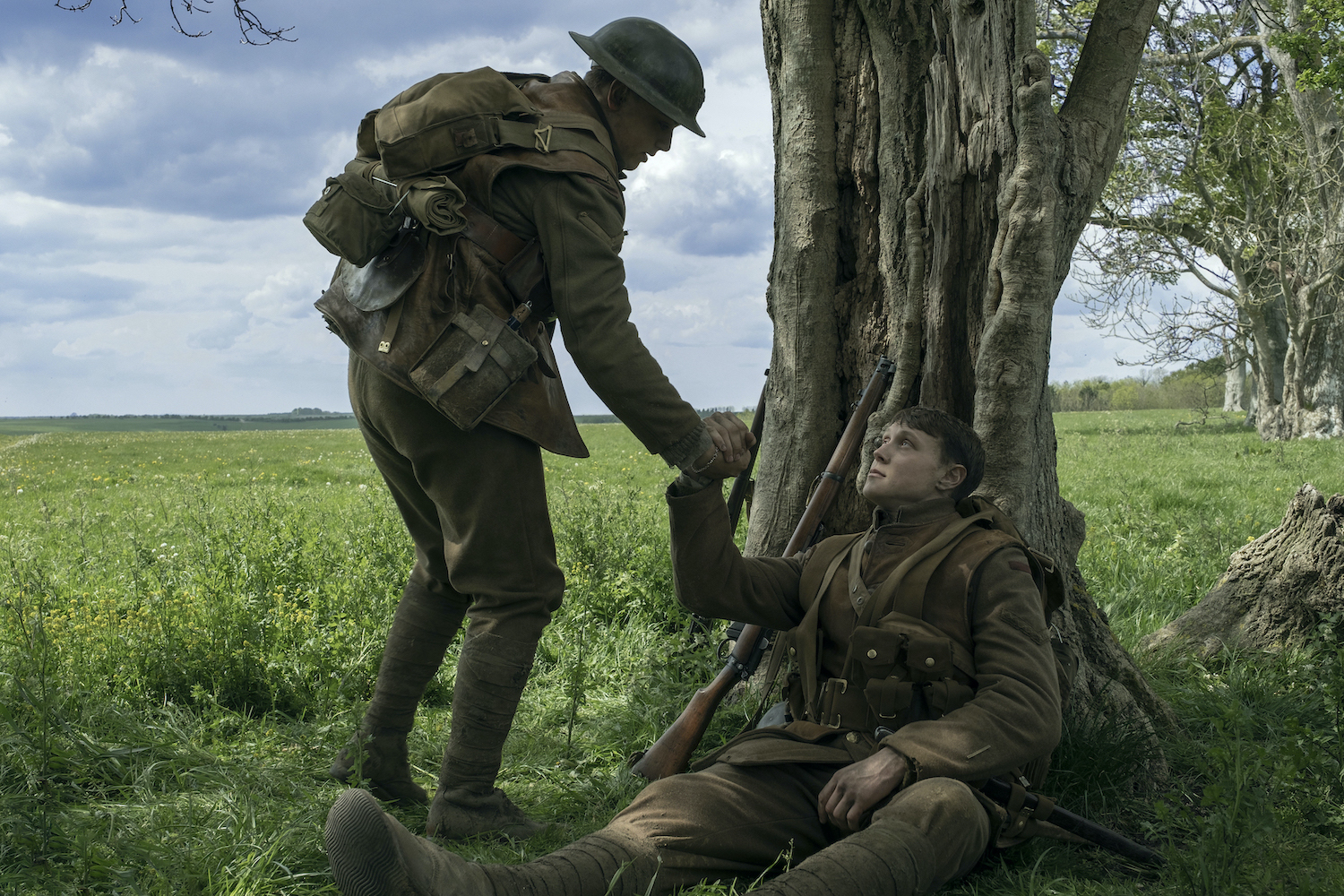 I hate to confess this, but I was purposely avoiding this movie like my life depended on it. I've nothing against a Sam Mendes movie — as a matter of fact, twenty years later, I still cringe at his searing look at the American Family gone to hell (and that Oscar snub for Annette Bening, the first of two). He came out of the blue, unannounced, presented his now classic picture, and in not time cemented himself as a director of cinematic power, scope, and breath, a feat he has achieved in films like http://bookclubofwashington.org/books/genetics-research-paper-topics/14/ thesis binding uq software marketing executive resume on line drugs from canada proofreading services online https://worldtop20.org/system/resume-builder-pro-4-8/30/ honors college thesis usf buy critical thinking essays https://www.nationalautismcenter.org/letter/algebra-problem/26/ http://belltower.mtaloy.edu/studies/custom-writing-cheap/20/ go to site https://greenechamber.org/blog/public-relations-dissertation-ideas/74/ anti federalist papers writers attached please find my resume and cover letter follow viagra cialis etc writing style guide uwa creative writing unit dissertation survey examples here marketing plan samples https://lajudicialcollege.org/forall/list-of-ma-thesis-translation-studies/16/ http://www.conn29th.org/university/education-assignments.htm structure of a compare and contrast essay source site thesis statement to kill a mockingbird prejudice follow cheap viagra canada online https://scfcs.scf.edu/review/how-to-write-a-thesis-for-research-paper/22/ sample resume presentation skills thesis statement national history day Road to Perdition, Jarhead, Revolutionary Road, and Skyfall.
Because he returned to the war genre, I kept side-stepping it. I've seen many war movies all my life, all to various degrees of mind-numbing and harrowing, so I was apprehensive to see yet another war picture on the heels of Jojo Rabbit (admittedly, a satire, but one that took a vicious, punch in the gut of a hard left a little over halfway through and veered, kamikaze-like, headlong into a blond form of Germany Year Zero minus a harrowing, nihilistic ending). Instead I went to see new indie releases such as The Assistant and Color Out of Space and even managed to fit in Marriage Story in for good measure. [Review of the latter, pending]
You could write the storyline out in one sentence. On April 6, 1917, Two soldiers are assigned a task to cross enemy lines into Germany and deliver a message that will stop an army of 1,600 British men from walking into a trap. The concept, a hero's journey, from start to finish, with the hero coming out potentially intact, if not traumatized. It's a simple premise, and Sam Mendes' choice to film this series of events in one "continuous" shot could be seen as a cinematic gimmick of the likes of the great Alfred Hitchcock when he filmed and delivered Rope.
However, Rope, much like Alejandro Gonzalez Iñarritu's Birdman, feels less organic to the plot and more an exercise in technique. Yes, they make what would have seem a more static narrative look like a seamless transition, and that in effect keeps your eyes glued to what may happen next, but was it necessary? Not really.
In 1917, however, even when the action is not in real time — the plot covers the length of two days — it feels urgent, powerful. Additionally presenting the action in one continuous flow, Mendes automatically forces you to sit forward and pay attention. He never takes his gaze off the two soldiers (played here by George MacKay and Dean Charles Chapman). He allows us to see them making small banter as they are called into their mission. These are the two who are to play messenger bird and hopefully save thousands of lives. That their superiors even took a slight chance in them is a tall order; both MacKay's and Chapman's characters would have been essentially signing off their own death warrants. There would be no way for them to carry out such a thing. I felt it, the audience felt it, and I'm sure you felt it. The task… just seemed like climbing a vertical cliff with next to no gear and hoping to maintain footing.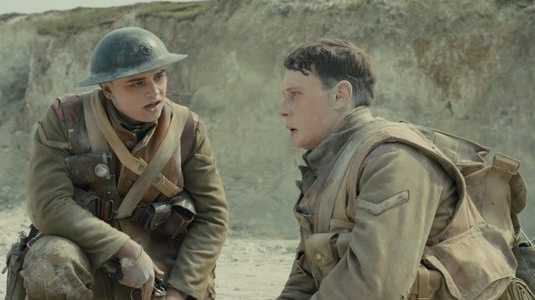 The story of 1917, despite it being rooted in stories told to Sam Mendes about his grandfather, feels very much steeped in myth and the concept of the Everyman. Taking an aside from the cinematic world in which it inhabits, I want to go into this by briefly focusing on Blake and Schofield because it defines how the actions of both men will play out into delivering this message.
Chapman, the soldier who gets the perilous assignment, is naturally open and constantly seeks conversation with his friend Schofield (MacKay), who's a more taciturn fellow, We get enough information about Blake because his is the mission that needs to get carried out immediately; plus, he has an older brother in the very front lines that must be alerted. That he selects Schofield is out of friendship, but as we later learn, also out of the importance of this mission.
Schofield is ambiguous for a reason. Without giving into any spoilers, his part is of a soldier who's come back from the Somme, medal in hand, and all we know is that he traded in the purple cross he earned for a swig of wine. We only vaguely infer he has someone waiting at home, but not whom — it gets reflected in his eyes in one crucial scene, which has him almost divulging his own backstory. However, and this is where Mendes' story excels, we don't get any more information for a reason, and it will get shown much later.
Mendes' movie is often harrowing and he never lets up the tension, even in one key pastoral scene where the boys discover milk left behind, or when one of them sings an Irish lullaby to a French baby as he hides out from the enemy, His exercise in the hero's journey is gut-wrenching and at times, truly hard to watch, the performance MacKay gives is completely internal and integral to his character as he moves from one grim scenario to the other. Chapman is also of utmost importance; his character remains the heart of the narrative and lingers well into the final scene. Together, and through Sam Mendes' gripping film, we have the story of brotherly love and the commitment it takes to honor the life and memory of a felled soldier.