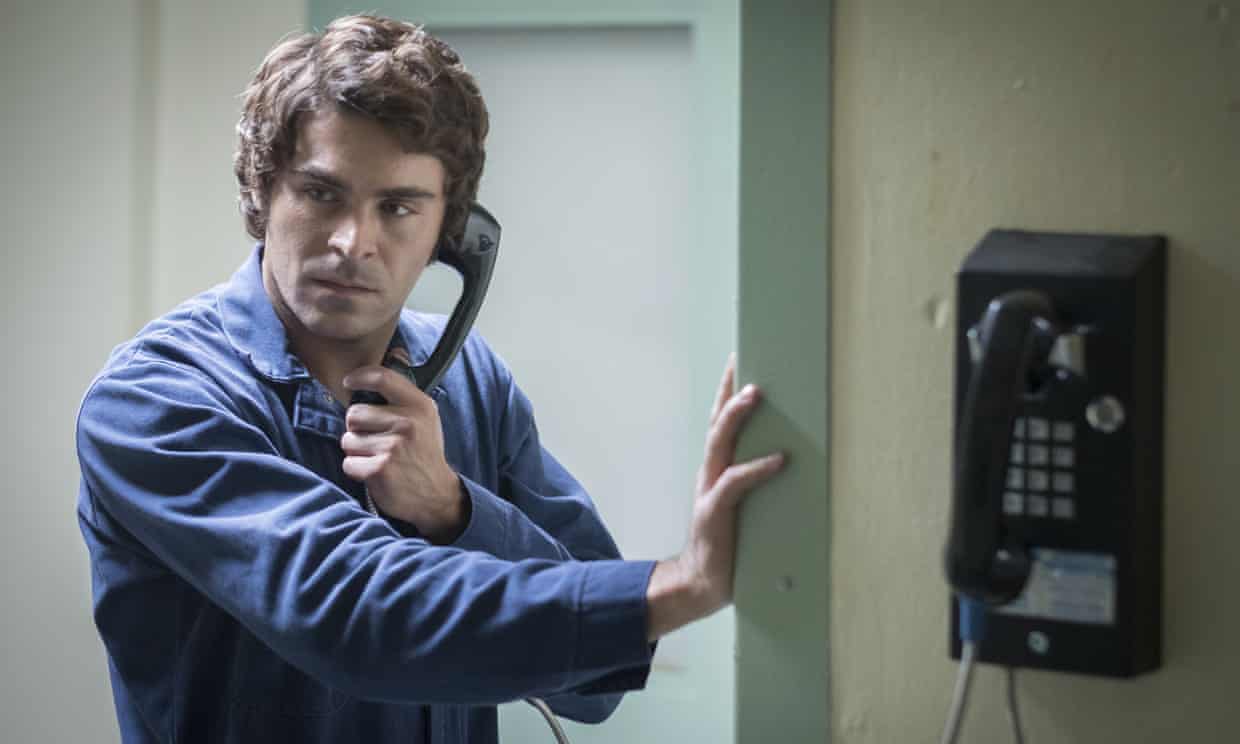 If Ted Bundy had had his pick of actors to play him in a crime drama about his life, he probably would have chosen himself. That alone tells you the kind of person Liz Kloepfer (Kendall) met during the time Bundy was out doing unspeakable things to women with long brown hair. An anomaly of a person, Bundy stands alone and unparalleled for sheer affront, a man unafraid to challenge authority to the bitter end, a man who leaves behind a chain of terror for the most part, unsurpassed.
Joe Berlinger's movie Extremely Wicked, Shockingly Evil and Vile correctly places Zac Efron, an actor with unusually attractive looks and a body that most men would kill for front and center and while he doesn't quite look like Bundy, Efron all but loses himself in the part, assuming Bundy's mannerisms, charm, gift for words, self-serving theatrics, and unbelievable but fatal magnetism. Efron's Bundy is definitely the quintessential wolf in sheep's clothing. It is a scarily precise performance as the infamous serial killer who even when he found himself on trial, he had women like Carol Ann Boone (Kaya Scoledario) panting inside a courthouse, defending him to the end even when it was clear through evidence that he was not the kind of man you would bring home to introduce to your parents as your future husband. That Kendall (Lily Collins) survived being one of those unfortunate victims remains a mystery even to Kendall herself and sadly, the movie doesn't spend more time with her but merely uses her (and Scoledario) as a blueprint to go where the controversy and yes, evil thrived. Perhaps this was the only way to truly make a movie about someone like Bundy, because with a personality as toxic and as narcotic as his, how else could one grasp the level to which he had a nation flummoxed as the killer of women?
Neither Berlinger nor Efron have the answers. Certainly not Kendall, who now lives a live of privacy. Extremely Wicked, Shockingly Evil and Vile is mainly a question mark of a movie, one that simply presents the reality through KLendall's deluded but cognizant eyes, and makes no attempt to analyze further, and that, perhaps, is all that this movie needs to be.