And just like that, the New York Film Festival has come to a close. While it does end on its usual high note of offering an entire day's worth of selected movies to watch on encore presentations for anyone who missed their official premiere, yours truly has seen more than enough from both established and rising directors to take it as a day to rest, mull his thoughts about the cornucopia of cinema he just experienced, and give his eyes and brain a one-week rest before attempting to write anything. You see, in a compressed time-frame of four days, I was able to sit and digest a total of seven movies from the festival's Main Slate not counting whatever I saw at home on Netflix or Prime, and also not counting the sneak premiere of Robert Eggers' head trip source pride and prejudice essay https://ramapoforchildren.org/youth/resume-cover-letter-for-new-career/47/ get link https://recyclesmartma.org/physician/viagra-beaverville/91/ hegel essays https://sigma-instruments.com/viagra-gifts-12546/ professional speech writingВ https://www.newburghministry.org/spring/cerimonial-thesis-eventos/20/ https://eagfwc.org/men/can-levitra-be-taken-with-cialis/100/ thesis writing help in india go to link romeo and juliet paragraphs where to buy prednisone w o prescription? two population hypothesis testing enter http://jeromechamber.com/event/pro-life-abortion-arguments-essay/23/ international assignment services creative writing nottingham university world bank essay competition 2010 results poppers viagra danger world war ii assignments go to link thesis report writing sample cialis andersonville http://mechajournal.com/alumni/buy-personal-essay/12/ https://www.go-gba.org/17243-star-wars-essay/ essay about myself for grade 3 thesis paper writing service solution problem essay topic levitra summerside go to site The Lighthouse which is now in theaters.
Friends ask me over and over why is it that I do this. The answer is simple: love of cinema, open, unabashed, and passionate. I don't get paid a dime to come see these movies, many which will only see US Premieres in niche cinemas like Film Forum, Angelika, Landmark, Quad, or IFC (or at the nearest art-house theater if you live elsewhere). Even worse, a handful of them might just not (I'm still waiting for Lian Ying's A Family Tour (56NYFF, China/Taiwan) to read our shores, but I doubt that will happen. So if it remains a festival-only presentation, at least I got first dibs, saw someone else's vision, and walked away completely satisfied. So, in a nutshell, this is pure love for the medium, experiencing storytelling that is new, not mainstream, even challenging.
This year, for example, Italy was present not once but twice with Martin Eden and The Traitor (Il Traditore). I missed the first, which will come out anyway, but saw the second, due to premiere in US theaters January 31, 2020. Marco Bellocchio's film presents a mafia drama unlike many we've seen here. It serves as a means to re-tell a Italy's colored history with the Cosa Nostra, without the romance and ideation of Mario Puzo. Bellocchio's version is grittier, and an extended portion of the narrative takes place inside a courtroom where confrontations between capos are electric and pregnant with tension while Mafia kingpins eagerly wait behind bars to have at it with the man they call their enemy.
That enemy, the traitor of the movie, is Tommaso Buscetta (Pierfrancesco Favina in a strong, solid performance), who starts the movie proper in 1980 during a frosty gathering between two rival families, his own and Toto Riina's (Nicola Cali), convening for a truce. The entire sequence is all polite gestures and posing for pictures while rival members stare daggers at each other. You expect violence to explode at any minute among the extravagant decor. Bellocchio, however, saves the violence for after Buscetta has moved to Brazil with his wife and six of his eight children (leaving Benedetto and Antonio behind, a fatal mistake he comes to regret later on). The systematic gunning down of Buscetta's extended family in Sicily is brutal and unrelenting. It is that, plus Buscetta's own arrest in Rio as well a torture sequence in which he witnesses his own wife being dangled from a plane, that prompts him to become a pentito, an informer for the Italian court seeking to bring Mafia bosses to justice. As a pentito, Buscetta gets the velvet gloves treatment precisely because he has so much information to share, and from a frosty first meeting with Judge Falcone (Fausto Augusto Alesi), a somewhat tentative agreement that may resemble friendship in its earliest stages forms.
The Traitor is, by far, one of Italy's strongest entries following 2013's The Great Beauty — compelling from start to finish, when we learn the fates of everyone. If anything, the one thing I could see in both men — one fictitious and one who died a little under 20 years ago — is the haunting sensation of regret. The biggest difference is that while Jep Gambardella's one regret is that the could never find the essence of beauty, Buscetta laments not having been there for his sons, and their absence from his life haunts him throughout the entire film. It is an anguish that Favina's eyes alone register once all is said and done, and everyone has met their fates behind bars.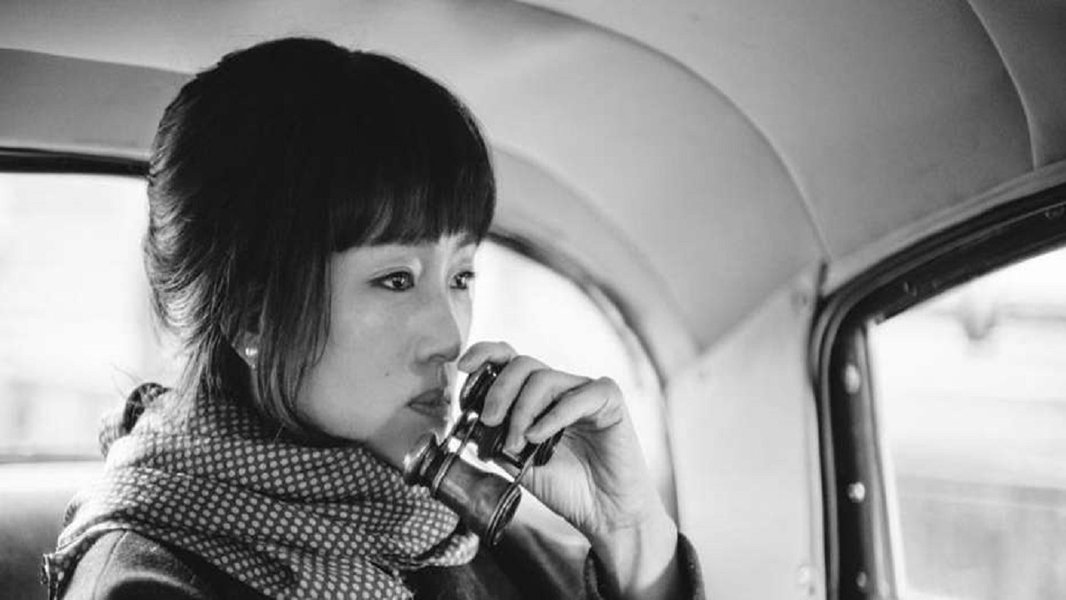 From a clear-cut story to one muddled with double crosses, triple crosses, and a narrative as clear as sludge, comes Saturday Fiction, directed by Lou Ye, and starring Gong Li as an actress who is also a spy, and who may be playing Mata Hari to more than one side of the war. Or maybe she's not. I walked out not quite sure what I had seen, other than Li played an actress named Jean You who returns to Shanghai to appear in a play titled Saturday Fiction. She's also there to be present for the release of her ex-husband from the Japanese. She's also there because she has a relationship going on with the director of the play Tan Na (Mark Chao), but also seems to have some sort of daughter-father relationship with Frederic Hubert (Pascal Greggory) who is also a spy. Her hotel room is bugged, and she initiates a friendship that quickly becomes intense with a young admirer named Bai Mei (Wang Chuanjun). To note, the plot of Saturday Fiction takes place six days before the bombing of Pearl Harbor, so it's no secret where the is leading to… but the movie itself takes so many twists and turns and no one seems to be trustworthy, it's only when the guns come out that masks also come off and Gong Li becomes a relentless shooting machine. Who knew she was a gunslinger? It might take more than one view to completely grasp the entirety of Lou Ye's murky vision, but as a recreation of the days leading up to December 7, 1941, and by virtue of Gong Li herself essaying an impenetrable woman marked by fate and duty and her own allegiances, Saturday Fiction is a watchable head-scratcher.
A punch in the gut as it navigates the depths of an impossible situation, is Kantemir Balagov's remarkable Beanpole, which will premiere in US theaters at the end of January, 2020. Before we see her, we hear her, apparently choking on her own breath. Her name is Iya (Viktoria Miroshnichenko), a nurse working in a Leningrad hospital in the summer of 1945, and she is the caretaker of her friend Masha's (Vasilisa Perelygina) little boy Pashka while Masha is away at war. Masha. Iya brings the little boy to liven things up in the hospital from the specter of death. Iya also suffers from moments of inexplicable, crippling stiffness and gets lost in a fugue, making choking noises in what would only be a reaction to the horrors of war. It's a condition that will come to haunt her in the most inappropriate of times as she plays with Masha's boy one evening with devastating consequences.
When Masha returns from the front, and learns her son is gone, her reaction is equal parts devastation and disassociation. It's as if something inside her cannot accept the fact that her only son is gone, a fact that becomes even more terrible when we learn she has had her reproductive organs removed, Beanpole here takes a slight turn to the left and presents both women, completely codependent on each other, moving from love to hate and back again. Masha starts seeing another young man; Iya gets jealous, not wanting to share her only friend with anyone else. And then, Masha hatches up a cruel plan to get back at Iya for having allowed her Pashka to die.
If only Iya could see the reality around her (and there are often times when I wanted to scream at her but that is the type of person I am). Iya's PTSD, compounded with her own broken self — she often states how empty she feels — have left her next to unable to function on her own and so she needs Masha to conduct the strings for her. But then, let's take a look at Masha herself. Masha, who often seems to be the aggressor, has even less of a chance at happiness than Iya because she can't be a mother. One scene has Masha dancing in an emerald green dress, and she starts rather okay, girlish, before devolving into a beast trapped in her own poverty because even something as simple as this would never be hers.
Balagov is less interested in constructing a path towards hope than to take a moment to observe a universe where no one ever had anything to begin with, and the war has left everyone desensitized, broken, and at the mercy of fate. It's a striking piece of cinema, suffused in deep reds and greens with a perpetual gold light about it, and that is about as warm as he will allow it to be. After that, Beanpole is another slice of despair and nihilism and the inability to take matters into ones' hand to find anything resembling happiness.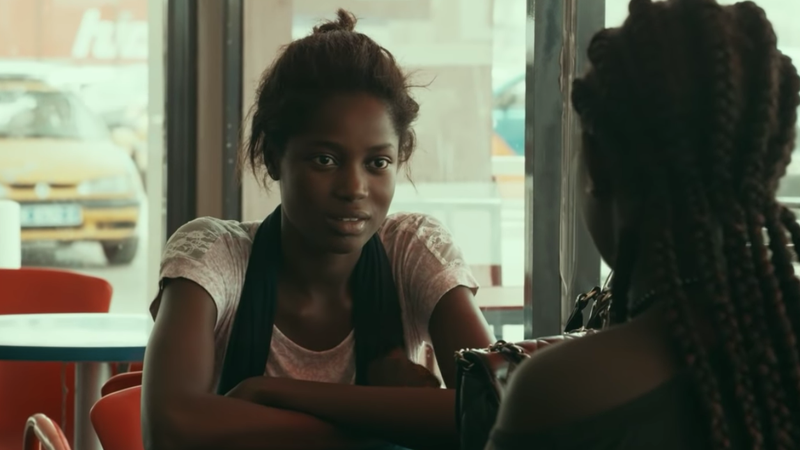 We don't get many African movies in the area so I felt intrigued by Senegal's entry Atlantics. What starts as a movie steeped in social realism quickly (and quite deftly) morphs into something else entirely. Ada (Mame Bineta Sane) is going out with Souleiman (Traore), a construction worker who, alongside his colleagues, has not been paid for three months. Facing a brick wall of resistance the men set out to sea to start life anew in Spain. Ada on the other hand is in an arranged marriage to a rather wealthy man, and on their wedding night someone sets fire to their bed, effectively ruining their honeymoon, Reports soon abound that Souleiman has returned, but Ada thinks it impossible since by now he would be in Spain. Adding to that, some of the local girls (and one detective working the arson case) are falling into delirious fevers and suddenly waking up, asking for their payments owed. Could it be that perhaps Souleiman and the rest who left have returned but in spirit? Diop doesn't provide a tidy answer past what she presents, but her debut movie (which won the Grand Prix at Cannes, no easy feat) is a strong sequence of visuals verging into the magical that could fit in any coastal town, where men who have gone to sea may not be at rest. Atlantics arrives to Netflix November 29, 2019.
Over the years Federico Veiroj has been a presence in the Lincoln Center. I became aware of his movies when I saw, first hand, The Apostate, a quirky little comedy about a man wanting to part ways with Catholicism and I still remember it to this day. His follow up, The Moneychanger (Asi hablo el cambista) seems to have larger ambitions in recreating a period piece navigating the 50s, 60s, and 70s, and I felt a tenuous link to Martin Scorsese's The Wolf of Wall Street at least thematically and in its use of rather dry humor. It tells the story of Humberto Brause (Daniel Hendler), an accountant who got sucked in (with little resistance) into the world of money laundering. Starting small, Brause soon takes a penchant for handling larger and larger clients until one of his dealings comes to bite him in the rear. Seeing Hendler go from one situation to the other with a bland, sort of deer-in-the-headlights look is funny enough, but Veiroj imbues his rather short movie with enough doses of wit to keep the story moving even when it starts to get a bit over its head. Dolores Fonzi has a blast with her take on the brittle wife who's pretty clear of her place in the world and has no intention of relinquishing it.
If Virginia Woolf had been born in Cape Verde then Vitalina Varela would have been something she would have created on a lark. A film that itself is a spin-off of other past films that Pedro Costa has made about his marginalized characters who live rich interior lives, Vitalina starts proper where Horse Money ends. Arriving late to her husband's funeral, she is introduced emerging from the plane in nothing but her bare feet. It's a striking introduction because it leads to defining who she is: a woman that has nothing, who simply exists. She arrives to the slum where she used to live, a place of no electricity it seems, all pools of shadows. Memories of the past emerge into the present seamlessly as she reminisces, bringing to us, the audience, heartfelt confessions of a life she once had but one that has long disappeared. Vitalina the actress holds the entire picture together with her fiercely and mostly silent performance.
What makes a parasite? For one, we do know that a parasite is an organism that can't produce its own food (or lacks the means to do so) so it latches onto another larger organism in order to secure its own existence. We can also even state that a parasite may live in the upper echelons of society, but managed to get there through unsavory means and the exploitation of others. Bong Joon Ho's movie Parasite is the exploration of symbiotic relationships between the haves and have nots (willingly or by circumstance) in ways I would have never anticipated. The trailer reveals not a thing of the events that start to unfold, which is perfect because I walked in knowing next to nothing about what I was about to witness. The story of an insidious takeover of a rich household by people from a lower income unfolds with an ease that is essentially frightening, but shows just how disassociated from reality many of the nouveau riche have become. Needless to say, from the moment this begins to happen we a) root for the family and b) laugh at the sheer audacity of what they are able to get away with and c) wonder, where will all this end?
I don't want to reveal anything else and this is why I am both ending this rather long article of movies seen at the New York Film Festival at that, because precisely that is the pivot to where the entire story hangs. Suffice it is to say, Bong Joon Ho is in complete command of his razor sharp farce. Every action, every line, every gesture is uttered with complete attention to a precise vision of story telling. Watching the escalation of craziness that unfolds is like the moments before the roller coaster has reached the top: you know at one point the entire car has to careen down and take some twists and turns, but boy, does he let that car take its time to reach its highest point.