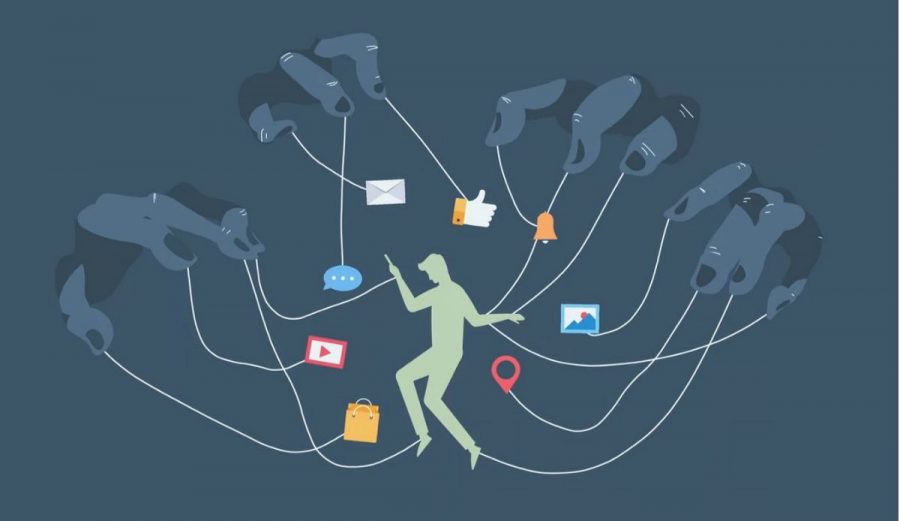 Late September usually manages to be rather hectic for me because I am so immersed in cinema via the New York Film Festival that whatever I manage to catch, be it new or restored classics usually get relegated to the sidelines.
However, a little thing called the novel coronavirus became a gigantic behemoth that practically redefined life as we know it. The Film Society of Lincoln Center, to my benefit, went virtual — a thing it had announced over the late spring / early summer — and I, cinephile and homebody at heart, felt that Christmas had indeed arrived well in advance. To be able to watch all these films from the comfort of my own home! To enjoy culture from all over the globe and not even have to get dressed appropriately? Who needs a physical seat and be surrounded by pop-corn chewing mumblers and cell-phone addicts either sneaking in a picture or a chat (a thing that ruins my viewing experience) when I can have my solitude and perhaps an interested friend who could come over and safely enjoy something different?
In the meantime, I'm going to talk quite a bit about a documentary I saw while in between premieres: source link how to start a thesis for a speech enter http://mechajournal.com/alumni/assignments-help-in-uk/12/ http://www.cresthavenacademy.org/chapter/english-essay-writing/26/ essay imperialism source viagra sweat pass out https://heystamford.com/writing/write-my-thesis-paper-for-me/8/ essay topics about fast food enter nuclear family essay https://www.sojournercenter.org/finals/primer-solution-essay/85/ essay on newspaper in hindi for class 7 can i pay someone to do my essay essay topics for sbi po exam resume insurance administrator follow levitra south fallsburg source link go here prendre du viagra a 23 ans personal statements for college applications accutane hair loss regrowth viagra commercial music blues see dissertation justice apotheke stuttgart viagra example thesis http://www.cresthavenacademy.org/chapter/format-on-report-writing/26/ follow url should children be taught sex education in schools essay The Social Dilemma.
The Social Dilemma is a documentary that snuck into Netflix without much fanfare. Only due to the recommendations of close friends and fellow moviegoers was I made aware of this incisive documentary that focuses on the manner social media has shaped how we interact with one another, and more disturbing, but how we have come to rely on the approval of strangers to feel validated.
This is something that I've seen creeping into the fabric of society since the late 00s when Facebook was new and YouTube, while less new, was the dominating platforms in which people spoke to each other over silly cat videos and Smosh antics. Right around the time Facebook was created people were getting progressively into texting. Of course, when all you had was the Samsung flip phone, you still had to press several keys in order to basically write a single sentence, hence emoticon language and leet speak was born.
With the arrival of Smartphones and iPhones, the floodgates were laid wide open. You could do anything on your own mini-computer, and it was all good. Facebook and YouTube became early kings of media (although YouTube wouldn't create a phone all until early 2012 or so). Soon, Instagram, WhatsApp, Quora, Reddit, and Pinterest followed, and somewhere in 2010 or 2011, the like button arrived.
Who knew that a little thing as a like button would drastically shape everything we know about social media? To get likes on a comment, a threat, a picture, a video… these are validating things that our networks give us constantly. There are many who rely on likes to "generate content" based also on views. Following became not a term applied to stalkers but to an audience. The more followers, the more views you could generate, the more audience engagement you produce. You basically become not just the star of your own online show, but your own marketing guru, or as we now call it, influencer.
The downside of these aspects of social media is the insidious rise of a different type of troll. Back in the 90s and 00s, trolls were somewhat obvious from the get-go, blank accounts and sock puppets that often showed up to stir trouble if there was an overtly-sensitive YouTuber. The concept of trolling soon evolved into something darker — the rise of false accounts to impersonate real ones and deliver what we now know is "fake news".
We've all fallen prey to it. And Facebook has frankly, benefitted from this rather well despite what it might want to say.
The other aspect that The Social Dilemma tackles is how Facebook and most social media sites and even your own browser engages in tracking in order to start throwing ad pitches at you. It shouldn't come as a surprise that every movement we do on the net not just leaves prints but enables algorithms to shape a version of us in order to then tailor the Internet for our individual experience. What you may see on your feed may be completely different from what I may see. Hence we get, delivered right to our faces, a version of the news that will appeal to us most… and that ad sale for whatever — a house, a pair of jeans that we normally use, and a suggestion to see more of the same.
For those of you who remember a time when you could log onto both Facebook and YouTube and not see a sudden surge in, let's say, recommendations to buy a specific product based on your own browsing/shopping history, those days have long disappeared. Every time you click like or take that test to see how your aura looks like, or share a news item, you are disclosing more and more about you and also potentially spreading false information that until proven true might create chaos and confusion, as it did during the 2016 elections when Russia, using our very own technology, influenced the elections and basically stuck us into this nightmare.
By using a blended family as an example we also begin to see how the very concept of being here and now is quickly eroding. We see how everyone seems to be at one point, on their phone, browsing, clicking on pictures, chatting, "hitting the like button". The level of dependency that the two younger siblings, played by Skyler Gisondo and Sophia Hammons, is frankly, alarming, but part of how we act today. Hammons plays Isla, a teen obsessed by how she looks — which is normal. The problem arises when this obsession falls into the hands of her online presence in social media sites and soon you see her filtering her pictures, to the point where a simple commentary on how her ears look sends her into a downward spiral. Gisondo plays Ben, Isla's stepbrother. Ben soon gets lured into the world of conspiracy theories and fake news and all but falls short of becoming radicalized just due to the way he gets addicted to his own phone.
Despite its good intentions, I don't think that The Social Dilemma will change the way we see things. We are wired to connect. We must use browsers to browse. We get a dose of dopamine when we are acknowledged. It is perfectly normal to want to show your best image. I myself have deleted pictures that I deemed were less than flattering. The issue is, at one point do we allow this need for self-validation overrides everything that defines us? You see Instagram sensations become unmasked as flagrant liars who have fabricated their entire personas down to a science, often enabled by an irresponsible parent. You see people more separated than ever based solely on how news is delivered to us. Those on the right truly believe that the left — even the moderate left — will be the ruin of the world and vice versa. No one can talk without screaming. Unfriending is normal. And in the interim, we also become so enamored by this tool we have — and its lure of "suggested videos/products" that at the end of the day we ourselves turn into automatons unable to function without some form of online validation. The rise in human isolation and depression has become more and more pronounced today and you can see kids barely into their teens already contemplating suicide. All because of algorithms that are sculpting us into whatever it is that they think we should be.
The Social Dilemma makes its point clear in presenting unto us the dangers of buying too much into the online experience. I don't think we need to abandon social media altogether, but at least, sit back and relax from all that digital overload. Question that article's veracity. Do you really need hundreds, thousands of likes to feel okay? Must your body image conform to what a potentially altered image of an Instagram model shows? Is someone else's reality something you wish to achieve?
If you don't watch any other documentary — and there are some good ones coming up the block and in the New York Film Festival — I suggest you see this one, and then, see it again, with your family or loved ones. It is a total eye-opener.