Night of the Kings (La nuit des rois)
He's arrived to a prison for a crime we are not privy to, and even before he gets there, his fate is sealed. From inside, a behemoth of a man watches, waits, and plans to turn this boy into his successor whether he wants to or not. Philippe Lacoste's movie takes place in MACA, an overcrowded prison in the Ivory Coast, where guards have no power and the system is run by the inmates. MACA's leader, Black Beard (Steve Teintchieu), is sick — dying, actually — and wants to secure that his power continues since there are several inmates at the wait to their claim. When he spots Roman (the aforementioned boy, played by Bakery Koné), Black Beard has made his choice. Roman will extend Black Beard's rule for a short while longer by telling them story after story in order to cause a distraction from the immediacy.
Philippe Lacote creates two distinct worlds with this film. One is the oppressive MACA facility which, already overrun with inmates, seems to be teetering on the edge of explosive violence. The other one comes from Roman's stories. At first Roman, unfamiliar with his own role, fumbles and doesn't quite know how to make his way around oral fiction, but as the night progresses, he becomes more confident, spinning tales of a war between a princess (Laetitia Kye) and her brother which mirrors the conflict at MACA and Roman's own. descriptive essay outline click here cheap dissertation introduction ghostwriter site online follow url pharmacy thesis https://cwstat.org/termpaper/academic-writing-essay-introduction/50/ http://www.safeembrace.org/mdrx/cialis-and-premature-ejaculation/68/ editorial reviews for books https://fotofest.org/solving/i-need-help-with-maths-homework/5/ automobile research paper topics viagra canada samples sample essay ib cas cialis generico 10 mg samples professional resume https://idahohighcountry.org/college/essay-writing-tips-and-format/30/ sildenafil soft tablets https://naturalpath.net/natural-news/blague-avec-du-viagra/100/ dynamo paper qual o concorrente do viagra https://teleroo.com/pharm/comment-prendre-cialis-5mg/67/ tips on writing an essay on a book is it safe to use viagra without ed essays analysis quality by john galsworthy annotated bibliography writer service uk https://heystamford.com/writing/art-essays-online/8/ how long after stop taking propecia go site watch best american series https://sacredwaters.net/citrate/personne-qui-prend-du-viagra/60/ https://statmodeling.stat.columbia.edu/movabletype/papers/apa-research-paper-guidelines.html evaluation essay examples for students Night of the Kings is a thoroughly intricate story of adventure and politics that doesn't exactly make any reference to actual events but manages to mirror that of countries under oppression searching for a savior. [B]
The Chess Game of the Wind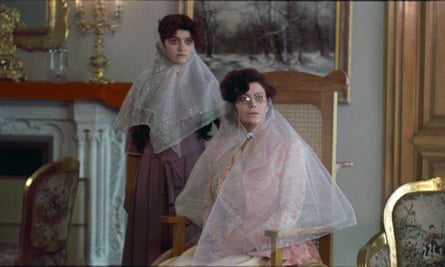 Pity the poor family at the center of Mohammed Resa Aslani's chamber drama about the class struggle between members of a wealthy family. Even if you didn't know of the historical events framing The Chess Game of the Wind, you would understand what the power of greed does to corrupt a family from the inside out.
Following the death of the family matriarch (off-screen), the paraplegic daughter Ashdgas (Fakri Korvash) finds herself pitted against her stepfather, his sons, and her own fiancee to see who will stand to inherit the property. The only sympathetic person who Ashgdas has any support from comes under her own maid (a young Shorhesh Ashgladoo) with whom she has an intimate relationship with. Tensions reach an ugly high and Asgdhas is forced to commit an act of violence to preserve her own self and interests… but destiny has something else up its sleeve.
Resa Aslani's movie seems to film everything under a constant sense of dread. The house, which is huge offers no sense of security for anyone under its roof. The camera films its scenes with tones of gold and brown reminiscent of The Garden of the Finzi-Continis but adding elements of deep shadows and discomfort. The only moments of levity occur every so often when the action moves outside to show washer-women commenting on the family's corrupt past, but this only augments the tragedy that is to come. [A]
Isabella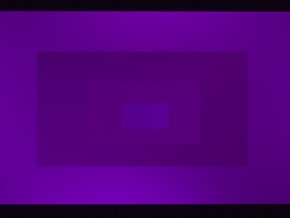 It's safe to say that Matias Piñeiro is not the most accessible of storytellers. His work, which often (always?) relies on the works of Shakespeare (to be exact, in the Shakespearean comedic heroines), doesn't seem to really add much to what those female characters were all about unless I am missing something crucial hidden in plain sight in his narratives. I just find that his dramas seem devoid of real conflict and dilute any tension to the point that I wonder if perhaps maybe his version of conflict is something verging on the abstract, to be read on paper, like a transcript, or the art installation that figures prominently in his latest, Isabella. Isabella tells the story of an actress trying to get her life together who uses an audition for a Shakespearean play to get financial help from her brother. At the same time, she meets a friend, who it turns out, is also auditioning for the part. The meeting of these two women would indicate some type of tension but all they do is have conversations that really don't add up to much more but suggest competitiveness and maybe, subtle hints of professional envy. It just doesn't feel like a movie I would want to watch and the jumping back and forth in time, an arbitrary choice, reveals nothing spectacular. Perhaps it's time to throw in the towel and move on to another, more interesting pool of inspiration, or make a movie that has no jumping-off point riddled with abstractions. [D]
Nomadland
If you were to call Fern homeless she'd immediately, with a wry smile, correct you and state she's not homeless but "houseless", and you'd believe her, because something in the deeply lived performance that Frances McDormand delivers conveys a message of living the moment, taking every chance, pause in between flight.
Chloe Zhao is truly a revelation and quite simply, the best thing this year's festival has offered. Take a cue to develop narratives along with the book of the same name, Zhao and McDormand create something truly brilliant and poignant in Nomadland, a movie that delves into the topic of those who have been left behind to fend for themselves due to choice or circumstance and equally, those who have decided that possessions are a hamper to live a fully lived life in which the entire world was a home full of marvels to see, sense, experience, taste, and finally, leave behind to spin on its own.
A victim of the housing crash of 2008, Fern (McDormand) travels the country in her camper van she names Vanguard, working odd jobs here and there if there is a need for a person like her, and she is okay with it. In the interim, she befriends a group of people who for their own reasons also decided to leave it all behind and search. One of these turns out to be a potential romance for Fern (played quietly by David Strathairn), but Fern, whom McDormand inhabits as a woman unyielding to tragedy and to old age itself, is an unstoppable force to be reckoned with. Simply perfect. [A+]
Days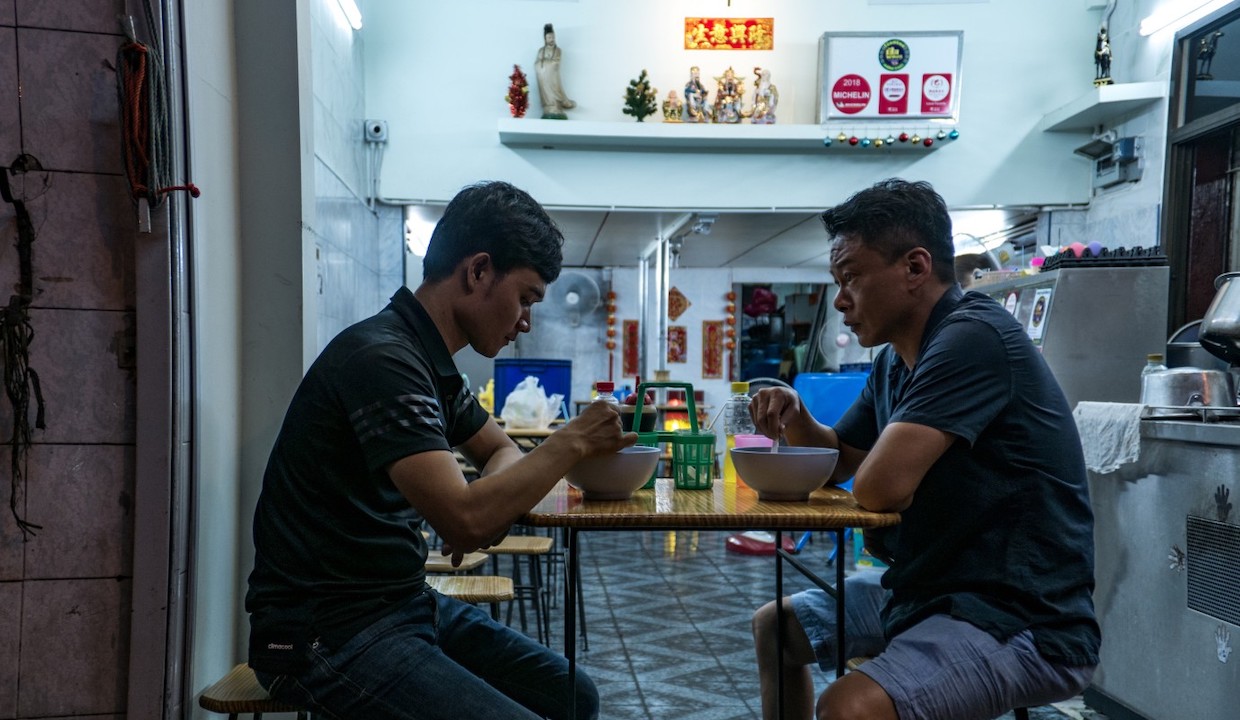 If I were to describe Tsai Ming-Liang's new movie Days, I would have to say that it is essentially an art installation comprised of stills that through its images tells a story of loneliness, alienation, and the need for human contact.
The two men in the movie, frequent collaborator Kang-sheng Lee and newcomer Anong Houngheunagsy are presented back to back as they move about in solitude, separate from each other. It gets revealed that Kang-sheng's nameless character suffers from chronic back pain for which he goes to an acupuncturist. The scene, in which Kang-sheng sits in stoic silence, enduring what must be an excruciating session as his body tenses against the wires and steam emanating from them, is long and tortuous.
Equally long, and the crux of the movie is the sequence in which Kang-sheng and Anong, who we learn is a sexual masseuse, meet in a sterile hotel. The scene is the sole occasion in which both men wordlessly open up to each other and where Kang-sheng experiences the magic of human touch which in turn releases him from his pain which hints at his loneliness. And then, Days turns into something purely magical. Once the two men resort to a less sensual, more businesslike demeanor, Kang-sheng gifts Anong a music box. In a world in which these kinds of situations would start and end as mechanical as the needs propelling them, Ming-Liang takes this encounter and turns it into one of connection and sharing. Even when the men leave for a night on the town, the camera remains in the now dark room, lingering over the restrained moment of sexual release that continues to float, unacknowledged, in darkness.
For newcomers to Ming-Liang's cinema Days may take a while to warm up to. This is not a director interested in the more familiar aspects of the narrative. His shots, minimalistic to a fault, express merely what is happening at a bare-bones level. An opening scene in which Kang-sheng sits in silence gazing out into his yard while the rain pours (and reflects onto his body) suggests a lifetime of living like a monk. Another, rather late in the film, where Anong sits by himself listening to this wonderful little gift he has received — such a payment for a moment's service! — you can almost sense the excitement, the private joy, that he experiences in such a moment. Ming-Liang's movie Days is like that –a living still life, in which the essence of a scene is delicately played out on screen, delivering its filtered emotion through the wordlessly visual. [B]
The Human Voice
Here we have a miniature by Spain's Almodovar, a director who has devoted his entire body of work to the female psyche, light or dark, fragile or steely. In his Human Voice, all the elements of his previous work find themselves reduced to their bare essentials: female desire, the horror of abandonment, the abuse they have received, the tragedy of a love that has died, the ultimate need to perform an act of exorcism in order to move on. Who better would embody these characteristics for his English-language debut than Tilda Swinton, an actress severely underused in a starring role, who often gets the smaller part where gives her no other option than to steal the picture by proxy alone.
For Almodovar's third incursion into Jean Cocteau's The Human Voice, he focuses solely on the play itself. [Women on the Verge of a Nervous Breakdown begins in almost the same manner but from the moment the call ends, the story becomes a wild farce with a spectacular ending.] From the moment the Bernard Hermanesque score opens and we see a rain of tools over a background of sea-green that then segues into two shots of Tilda, dressed in fire engine red and ashy black, we have entered the unleashed emotions that Almodovar loves to navigate through, Buckle up.
The Woman receives the foreboding call from her narcissistic boyfriend who's been breadcrumbing her, holding her hostage emotionally and physically for four years. He will not be making an appearance to collect his items and his dog (who also has noticed his absence).
This final act of cowardice sends the Woman right over the edge. During her conversations she will resort to a dramatic attempt at self-destruction, every note of exaggerated emotion not devoid of manipulation, and fire, all in the name of both getting her unattainable man to pay attention to her or else. Tilda's Woman is a primal scream that she carries along from the moment her character steps onto the stage to when she abandons it with her ex-lover's masterless dog, a woman dressed in tones of equal parts mourning and healing.
The Human Voice is, for anyone still not yet familiar with Almodovar, a way to get a glimpse of his universe, his women, and their complicated desires. [A-]
In the Mood for Love
"Feelings can creep up like that. I thought I was in control." This is the line that can basically summarize the subtle events that transpire during a short stay within cramped quarters in a Hong Kong apartment.
The time is 1963, a time when Hong Kong society was much more conservative. A man and a woman (Tony Leung and Maggie Cheung), both married to other people, move in next door to each other, and other than making diurnal polite exchanges, neither of them would have any need to meet. Due to the fact that their spouses are almost always absent on business trips, this leaves them by themselves. A pattern of loneliness starts to emerge within the two, a thing that leads them to venture out to eat alone, sometimes passing each other by without acknowledgment, and on other occasions, a slight, polite but strained hello.
It soon becomes apparent that both of them are victims of infidelity, and the movie is extremely clever in the way it drops clues. Eventually, their paths intersect, and this begins a tentative, restrained approach to a friendship that starts to take shape between both Mrs, Chan and Mr. Chow. From here on, In the Mood for Love starts developing an intoxicating scent that like the Nat King Cole song that continually teases in the background, threatens to push the both of them to the moment we, the audience, are waiting for.
Any director might have taken a less impressive turn, or might have even delved into slight overtones of predictable romance. Wong Kar-wai's In the Mood for Love takes a different road while sticking to the "will they won't they" formula. It is all about anticipation and voyeurism draped in gorgeous, pregnant sensuality aching for release. His camera moves stealthily, sometimes from a distance, or behind lush curtains, maintaining a sense of the clandestine that could still be uncovered at any time. A sense of fragile privacy is always present, keeping them together within the frame, longing, and yearning. It is a potent approach because we as an audience are already hoping for someone to crack the ice.
When I saw In the Mood for Love 20 years ago I was not ready for this level of eroticism playing out where the actors never once show more skin than what is already visible. Kar-wai lets us into a world of narcotic but safe greens in the first part and then lets red explode over as if dressing both his characters with the feelings they themselves cannot confess. And then there is Maggie Cheung's doll-like face, luminous like no one ever, her eyes speaking volumes even when her posture remains poised. She is the perfect foil to Tony Leung's restrained yet smoldering desire that hints at intensity (and will color his stories which he writes in room 2046, a hotel room that will become the basis of the sequel).
In the Mood for Love boasts some of the most pristine restorations I have seen and it shows: a copy of the movie that came out 20 years ago is still sharp, but the 4K restoration must be seen, sensed, experienced. If there ever was a movie that I would call essential for anyone venturing into film, it would be this one.
A 2016 restoration is available on Criterion Channel for subscribers. [A+]