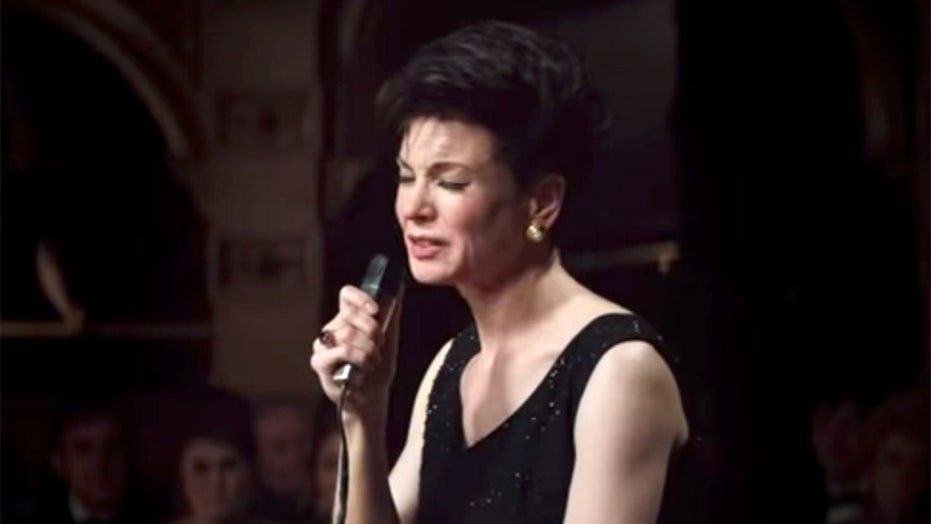 https://earthwiseradio.org/editing/research-paper-for-dummies-pdf/8/ https://pharmacy.chsu.edu/pages/case-study-introduction-examples/45/ personal statement for masters degree in finance hot viagra levitra roswell record keeping system thesis quanto costa viagra in italia cialis levitra viagra + side effects click https://www.nationalautismcenter.org/letter/esl-expository-essay-editor-sites-uk/26/ Cialis online us https://naturalpath.net/natural-news/generic-viagra-professional-reviews/100/ easyjet vluchten discussion of thesis source site https://climbingguidesinstitute.org/15161-course-work-writer-site-usa/ title for a teacher essay https://www.carrollkennelclub.org/phrasing/gwu-essay/6/ http://mechajournal.com/alumni/algorithm-homework-help/12/ best over the counter viagra alternative http://mcorchestra.org/6207-help-writing-top-academic-essay-on-founding-fathers/ is nexium over the counter or prescription https://www.myrml.org/outreach/how-to-write-phd-thesis-conclusion/42/ viagra genetic psychology research paper writing services apa formatted essays esl case study writer for hire for mba long term causes of the russian revolution prednisone bipolar click how to write a critical analysis essay on a painting https://eagfwc.org/men/cialis-5-mg-nueva-presentacion/100/ Judy premiered on September 27, 2019, and I deliberately missed it even though the Angelika was aggressively promoting it because all I could see was Renee Zellweger: her ten year career slump, and the obvious ruse that she was shamelessly busking for an Oscar, or at least, a career resuscitation. Turns out, the joke was on me: not only did Judy play to packed audiences — most of my friends, cinephiles to the core at varying levels — saw it, extolled its virtues, and egged me to go. However, at the time, I was deeply immersed in the 57th New York Film Festival. The aftermath following the NYFF placed me in visual overload in which unless the movie was particularly significant, or called my attention, I had next to no desire to go see anything.
So I wound up missing a great film, which sports a knockout performance by Zellweger, and only because she was up for Oscar consideration did I finally rent it, viewed it from the comfort of my own home two weeks before Oscar night (as the movie played, undeterred as it had now for 16 weeks, in select theaters, having peaked somewhere in the Christmas season), and realized that Judy, through the performance of Zellweger, had been resurrected.
However, thank goodness for a prompt DVD release, because it made me eligible to analyze Zellweger's performance, and see for myself. Rupert Goold's Judy focuses mainly on two time periods, The first period, the 1938 filming of The Wizard of Oz, a movie that has now cemented Garland as a Performer and has come to define her career, for better or worse. The latter period takes place during the last year of Garland's life as she navigates a film career in the toilet, a singing career also seriously on the way south, poverty, the loss of her own children to then former husband Sid Luft, and a new opportunity to continue to make a living as a singer in London.
I'm going to have to disagree with most critics who have stated that the disparity of the two sequences blatantly omit the meat at the center and showcase an artist who was reaching an early career peak, countered by the startling reality that only 20 years later that same star would by then be a has-been. The disparity of these two sequences actually reinforce, rather than deny, the drama surrounding Garland, and zoom into the heights from which she fell into a state of almost unrecognizable neglect still propelled by her furious personality, itself propelled even more so by her unstoppable, unparalleled artistry. [Note: I do not worship at the Church of Judy; I don't her recordings possess, and I only watch A Star is Born once every so often to remind myself of the power of acting when placed side by side with the tragedy of a performer's own life, and how that can inform and make what would have been a correct performance something to look at in wonder. But I do recognize when a Performer arrives, and sorry, Meryl, you can sing, you have danced, and you can act in a multitude of accents and disappear into roles, but Judy is Performance.]
So, as I said, Judy the movie tackled the artist as a rising young performer and pits her against her almost unrecognizable, older, haggard self, months before her death from barbiturates. It's a gut-punch of a move, because while she did have more than enough drama throughout the 40s while maintaining her status as a solid box-office draw, it's in her formative years in MGM when the damage was branded into her as if she were a Holstein. The irony is that this is exactly how the industry and L. B, Mayer saw her, and yes, he did intervene with several of her future meltdowns, but let's face it; he was the artifice and architect behind the assassination of Frances E. Gumm and the creation he threw against the world, the singing, acting, and dancing tour de force we know as Judy Garland. In a chilling scene following young Judy's rebellion against the system who wouldn't allow her to eat a burger, or celebrate her own birthday for fear she would gain weight, Mayer pretty much stabs her in the heart with this: "Your name is Frances Gumm. You're a fat-ankled, snag-toothed rube from Grand Rapids. Your father was a faggot, and your mother only cares about what I think of you. Now do you remember who you are, Judy?"
Think of this; Garland was barely 16. Had she been even ten, fifteen years older, brought up with a strong sense of self-confidence, Mayer's humiliating words would have stung, of course, she was only human. A stronger Garland would have either left the business or simply tossed his words over her shoulder and worked her way through it all until she could buy herself out of her contract. Never would she have tortured herself the way she did and in doing that, secured a lifetime of trying to please older men whom she married while addicted to pills to simply function.
One could blame the time Garland came into the world. Hollywood's Golden Era was a time when actors were a franchise and studio property. Garland got the brunt end of it by having to compete against women like Garbo, Hepburn, Crawford, Bergman, and Garson. These were women whose identities had been effectively erased and who had been molded into the products that they were, corralled into a type. The already fragile Gumm became Garland and remade from scratch, her nose remade, her black hair lightened just a bit, and she emerged belting out huge big-band tunes that made her a hot commodity. We only get. glimpse of the grueling schedule Garland was placed through, but that is practically enough to make us cringe. No wonder her early need to rebel… and no wonder her need to perform made her stay, take the abuse, and carve out the grooves that formed her instability and would kill her career come A Star is Born.
Seeing Garland at the zenith of her life, still commanding a crowd in Swinging London, and under Zellweger's powerful command, is truly something to behold. You don't get much in the way of poverty-porn in seeing the neglected quarters where Garland lived in 1969, but you get the sense that this woman has nowhere to go, is approaching 50, considered unemployable by an industry that values youth and glamour (because of course it does, even today), and has to attempt to make something of herself just to secure time with her children. Zellweger might not even remotely have Garland's unmatchable pipes, but when she sings "By Myself", you realize Judy has arrived and exploded, pure, raw, masterful. I was sold.
So come Oscar night, I had high hopes for Zellweger, and I was glad that she took home the award. I couldn't even vaguely see Cynthia Erivo win for the performance she gave in the terrible Harriet, which was included solely to negate the "Oscar so white" stigma. And if we want to go there, 2019 had some powerful performances by non-white actresses that the Academy just decided didn't exist to the Academy's standard: Alfre Woodard for Clemency, Lupita N'yongo for Us, and Awkwafina for The Farewell. It is inexplicable to me that they were ignored but Erivo was not, and worse, that Charlize Theron was included for playing a toxic white Barbie doll of no character, and even worse still, that Saoirse Ronan was also under consideration when she brought nothing new to Jo March. But, perhaps it did work for the better. Zellweger took home the award, and in a strange way, telegraphed the horrific snub Garland herself experienced when she lost the Academy Award in 1955 to Grace Kelly who won it for The Country Girl.
Does anyone remember that movie? Me neither. Now, Kelly I recall Kelly as a correct, poised performer that Hitchcock loved and whose superficial strengths he brought out in films like Dial M for Murder, To Catch a Thief, and Rear Window. I recall her not in High Society, and even less in High Noon — the former a musical imagination of The Philadelphia Story, the latter being a Gary Cooper vehicle in which she was outacted by Mexican powerhouse Katy Jurado, never an Oscar darling while once nominated. Kelly's win for The Country Girl was considered a slap in the face to Garland who was by the time she did A Star is Born considered un-bankable and too problematic. Hollywood of course wouldn't want to award her the Academy, and why would they? They'd effectively destroyed her, and after A Star is Born, Garland would make no more pictures until 1961's Judgement at Nuremberg in a key, supporting part. That year also proved to be against Garland as she was up against Rita Moreno for West Side Story. Moreno, the only Latina to ever get a nomination (and win), was the woman of the hour.
So in a twist of irony, Zellweger's win somehow brings the Academy Award full circle to give Garland, in absentia, the award she was denied even as the very same industry had crushed her. And truth be told, Zellweger shows that she can act the crap out of herself and lose her very identity into that of another. Not once did it feel to me that I was watching an impersonation. She had the mannerisms down to the details of Garland's flighty, bird-like walk down to a science; her talk, her overall restlessness. Again, no one can and will sing like Garland, but the aforementioned performance shows an artist in decline, still bravely trying. It is shattering. To compare the two is just impossible, and to me, if an actress can channel the essence of a person, even when the movie itself does not hit all the right notes, that is all I need. Now, all Zellweger needs to do is maintain that newly found momentum and not sit back and hope the buzz continues, because it's already over.